Rajeev Sharma is a well-known RCIC-registered immigration consultant in Canada, with offices in Edmonton, Alberta, and branch office in Saskatoon, Saskatchewan. Rajeev Sharma and his team have helped thousands of clients migrate to Canada and secure their PR over the last few years. Rajeev Sharma, the director of Sai Canada Immigration, is without a doubt one of Canada's greatest immigration professionals. As clients frequently mention in their reviews, Sai Canada's attention to detail and quality of service are exceptional. Make an appointment with our team to go over your case and plan your immigration strategy.
Hire RCIC regulated Immigration Consultant
#1 Immigration Consultant in Canada
Sai Canada Immigration is the best immigration consultant in Canada, We have our offices in Edmonton Alberta and Sakatoon , Saskatchewan . Hire an RCIC-regulated Canada
Get Started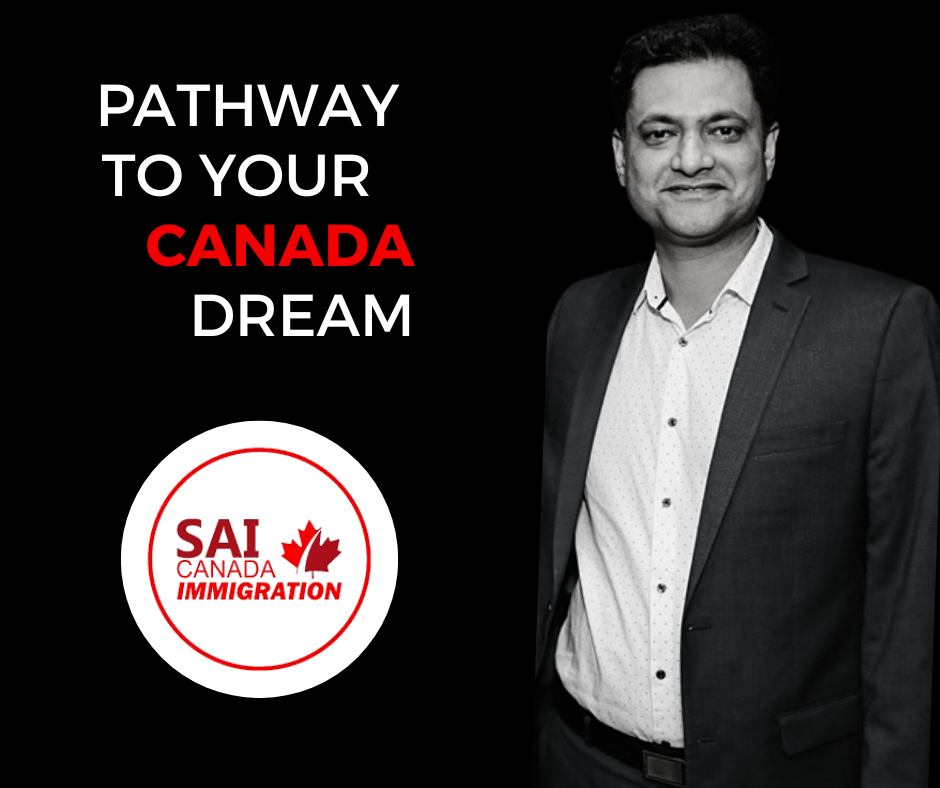 CANADA IMMIGRATION SERVICES
SAI Canada Immigration is a global company based in Canada. The company was established in 2014 specifically to provide immigration consulting services. Despite this, the parent company (1652753 Alberta Ltd.) has been in operation in Edmonton since 2012. Sai Canada Immigration is licensed in Saskatchewan and has expanded to Saskatoon with ICCRC to provide professional services in the fields of international universities, work permits, LMIA, business investing, farming PR's, Visas, SINP, AINP, PNP's, refugee claimants, sponsorship, humanitarian and compassionate (H and C) cases, and many other immigration services.
Really appreciate your services which was rendered during my entire Work permit process to Canada. Well matured and educated staffs and very helpful too.
Dharanibabu Deenadayalan
2022-08-24
Sai immigration is the best consultancy for immigration to Canada. All the members of this team are so serious and dedicated to their work that any client can be sure for their work to be done after getting in contract with Sai immigration .
I got my Pr from SAI Canada Careers and immigration, my experience was great my agent was Ramandeep Sanga, She was a great agent who guided me correctly, every time I had an question I was able to ask my question without hesitating once, I would instantly get my reply, which is incredible, and I am really grateful to her and also Rajeev Sir also helped me achieve my pr by showing me the right pathway, I would definitely recommend them to you, I really hope this helps you achieve success, and best of luck!!!
Shaminderjeet singh here,The best immigration consultants in Edmonton! Raman is super professional and very thorough.Always helpful, always honest and knowledgeable in their field. Thanks sai immigration
Sai Canada team helped me a lot during my PR process and made it extremely smooth. The team is very supportive and willing to provide best solution to our questions.
Kratika Shinde
2022-08-05
it is very nice company. I recommrnd for everyone go there and they provide nest services. staff is very helpfull.👍
I am always grateful to Sai canada Careers and Immigration . They help me in getting the approval of my permanent residency. This guys are legends.I will always recommend them to my family and friends.
Great company with well educated staff. They help regarding any kinds of immigration matters. They always listen concerns and give solution and helps during the processing. I highly recommended Sai Canada Careers and Immigration Ltd.